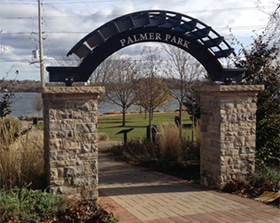 Pest Control Port Perry
For Pest Control Port Perry and the areas around Lake Scugog, Protec Pest Control is your local pest control company. We are located on the north side of Lake Scugog and bring decades of pest control experience to the area. With the proximity to the water, spiders have abundant food sources are the number one pest concern in the Port Perry area. Wasps, carpenter ants and cluster flies are all in high numbers in this area with a mix of urban and rural settings. Call Protec Pest Control today for a free assessment of your pest control needs.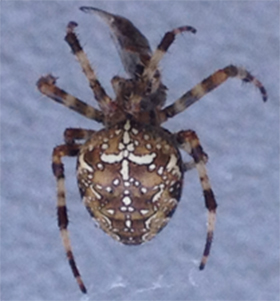 Pest Control Port Perry – Spiders
The areas around Lake Scugog are prime spider territory with an abundance of food and many waterfront homes to infest. Spiders can create a cleaning nightmare with their webbing, faeces and trapped insects covering the exterior of your home or cottage. Fortunately, Protec Pest Control uses the best application techniques and insecticides to eliminate spiders on your home. Protec Pest Control has technicians that live on Lake Scugog servicing the entire perimeter of the lake from Seagrave to Caesarea.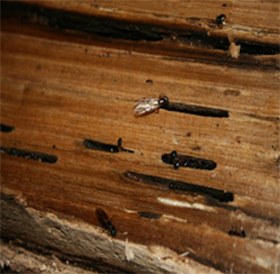 Port Perry Pest Control – Carpenter Ants
The damage caused by carpenter ants can range from minor cosmetic holes to chewing into structural timbers. Unlike termites, carpenter ants do not ingest the wood. They eat many other foods and merely live in the wood tunnels they have created. The areas around Port Perry have been battling carpenter ant infestations for many years. Older areas of Port Perry, Scugog Island, Caesarea and Seagrave have all experienced the problem of these destructive pests. Protec Pests Control has technicians that have been solving difficult carpenter ant problems for over 25 years. Call and speak to one of these specialists today.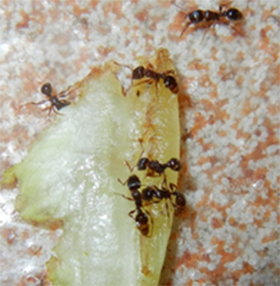 Pest Control Port Perry – Ants
Throughout Port Perry and Scugog Township, ants are the most common insect pest to enter homes and businesses. There are several species found in the area and good control begins with proper identification. Protec Pest Control has been solving the areas ant issues with many different control methods as we have access to the best products and equipment available. Call and speak to an expert.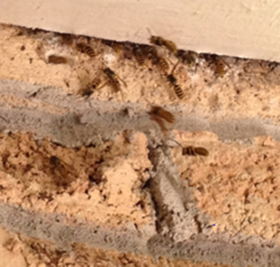 Pest Control Port Perry – Wasps
By late summer, that small wasp nest has grown to house hundreds of wasps, who will aggressively defend their nest. Port Perry and the surrounding areas are familiar with the sight of bees, wasps and hornets as summer temperatures peak. They will nest close to homes and businesses, increasing the potential for people to get stung. Protec Pest Control provides fast, safe and effective stinging insect control, guaranteed to kill the nest.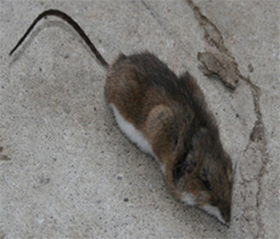 Pest Control Port Perry – Rodents
Rodents, especially mice, have been able to live in close proximity to man for thousands of years. Newer and older homes, farms and businesses all can experience rodent infestations. The areas around Port Perry, with ample parkland, fields, and forest allow for high populations of mice. Protec Pest Control uses the best products available to eliminate rodents and we always look for entry points to seal, as a long term solution.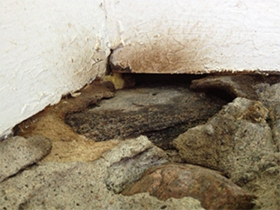 Pest Control Port Perry – Bats
Normally a beneficial creature around Lake Scugog, bats become a concern when they nest in your home. They can contaminate areas with urine and feces and young bats often fly into living areas of the home. Protec Pest Control will exclude the bats from your home without harming them, encouraging them to nest elsewhere. Exclusion methods must be properly timed to be effective and an inspection by a Protec Pest Control professional is the easiest way to get started on a solution.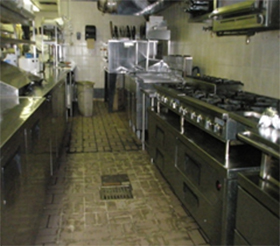 Commercial Pest Control Port Perry
Protec Pest Control experienced technicians have been servicing commercial customers in Port Perry for over twenty years. Whether you manage an industrial complex by the 401 or run a busy restaurant along Kingston Road, Protec Pest Control has a technician near you. Our pest control programs are tailored to your needs and meet all the requirements of public health officials. Call today and have a Protec Pest Control professional assess your program needs.