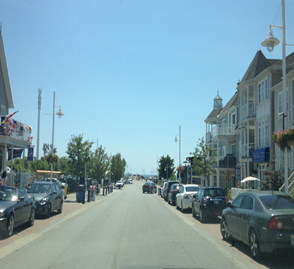 Pest Control Pickering
Pest Control Pickering. Located on the eastern edge of the city of Toronto, Pickering has grown into a large suburban community, stretching from Lake Ontario north to the town of Claremont. This large area is home to an equally large variety of pest problems, as Pickering encompasses both rural and dense urban neighbourhoods. The Rouge Valley, the lakefront trails and the proximity to parkland means many types of pests are living in close proximity to residences. Older neighbourhoods like Frenchman's Bay, Dunbarton and Rouge Hill are prone to carpenter ant infestation, while rural areas like Whitevale, Claremont and Brougham will experience the nuisance of cluster flies. The more developed areas have all the same problems you would expect in any city, such as mice, cockroaches and bed bugs. Protec Pest Control technicians have been servicing Pickering and the surrounding areas for over twenty years. An experienced technician always answers your call at Protec Pest Control.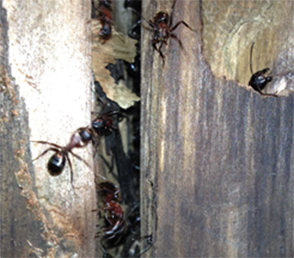 Carpenter Ants Pickering
As neighbourhoods in Pickering age and mature trees can be found, carpenter ants become active, in particular, if moisture issues are in the home. While less damaging than termites, carpenter ants are still able to do significant structural and cosmetic damage to a home. Older areas like Fairport Beach, Rouge Hill and Dunbarton are particularly prone to Carpenter ants as these well treed and established places begin to show signs of age. Protec Pest Control technicians have been solving tough carpenter ant issues for over two decades and look forward to solving your carpenter ant problems. Call today.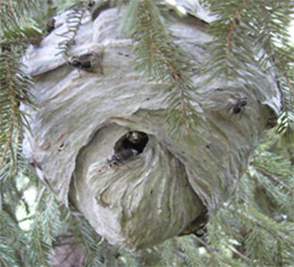 Pest Control Pickering- Wasps
Wasps, bees and hornets are prevalent in all areas of Pickering throughout the summer. By August their numbers are peaking and their nests are large enough to be noticeable. They will nest in trees, shrubs, eaves, the ground and many other areas in and around Pickering homes and businesses. They are able to deliver a painful and potentially dangerous sting when threatened, making them a difficult problem for homeowners. Protec Pest Control offers safe, rapid destruction of stinging insect nests with guaranteed service. Book an appointment today.
Pest Control Pickering – Ants
Likely the most common pests to infest homes and businesses in Pickering are ants. There are several varieties of ants in both older and newer neighbourhoods, so proper identification becomes the key to good control strategies. Protec Pest Control technicians not only have years of experience and knowledge in ant habits and biology, but are equipped with the best products to control ants. Call Protec Pest Control in Pickering and speak with an ant control specialist.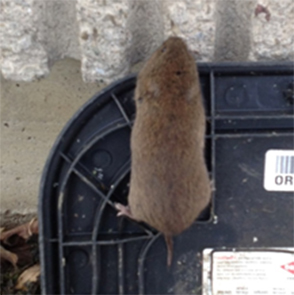 Pest Control Pickering – Rodents
Most homes and businesses in Pickering will have to deal with rodents at some point. Mice and rats are well adapted to living in close proximity to people, so they are found in all types of structures. The vast amount of ravines and parkland in the south end of Pickering as well as the rural areas of Claremont, Whitevale and Brougham allow rodent populations to thrive near homes. Even new subdivisions are prone to infestation as fields give way to new homes. Protec Pest Control utilizes the most effective treatment methods and always looks to prevent entry by future invaders. Call Protec Pest Control.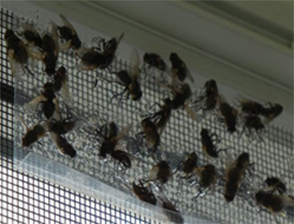 Pest Control Pickering – Cluster Flies
While not common in the developed parts of Pickering, the rural areas like Claremont and Whitevale are well aware of cluster flies. These nuisance flies can become a cleaning chore every spring and fall in the countryside of North Pickering. Well timed treatments in spring and fall can substantially reduce cluster fly populations that over-winter inside structures. Protec Pest Control technicians have been treating cluster flies every spring and fall for over twenty years and your inquiry always goes directly to an expert in the field.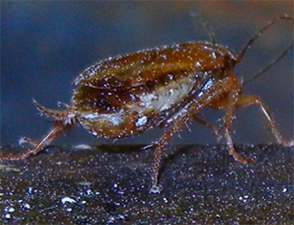 Pest Control Pickering – Cockroaches
Businesses and homes in Pickering have been fighting battles with cockroaches for decades. Cockroaches are a common, worldwide pest that are unsightly as well as a potential health concern. The most usual infestation is with the fast reproducing German Cockroach, although there are several other species in the region. While roaches can be resistant to some treatments, your Protec Pest Control technician has several control methods available to him and is backed by a wealth of experience. Call Protec Pest Control and speak with a cockroach control expert.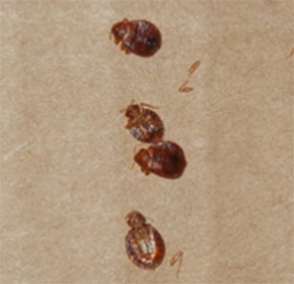 Pest Control Pickering – Bed Bugs
These mobile, intrusive insect pests are found in all areas of Pickering as with any city. They are able to resist conventional treatment products, so their control involves a multi-faceted approach. Thorough inspection, treatment and follow up are typically required to achieve control of this difficult pest. Protec Pest Control can employ several treatment techniques, customizing the control methods to the problem. Bed bug control starts with an inspection by an experienced Protec Pest Control technician.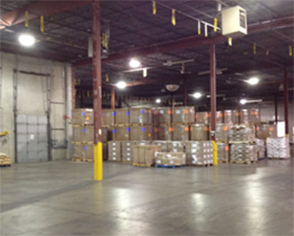 Commercial Pest Control Pickering
Protec Pest Control technicians have been servicing commercial accounts in Pickering for over twenty years. Whether you run a busy restaurant along Kingston Road or manage an industrial complex in the south end, Protec Pest Control has an experienced technician in your area. We can customize a program to your needs and will provide all documentation that Durham region Public health requires. We are proud of our record in solving tough commercial pest problems and are happy to offer a free assessment of your current program.