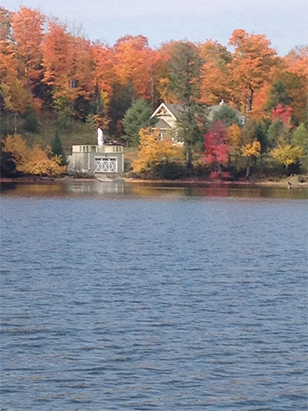 Pest Control Kawartha Lakes
Pest Control Kawartha Lakes. Protec is your local pest control company. We are based in Little Britain and Lindsay and bring decades of pest control experience to the area. We even have boats to get us to your water access cottage. With the proximity to the water, spiders have abundant food sources and are the number one pest concern in the Kawarthas. Wasps, carpenter ants and cluster flies are all in high numbers in this area with a mix of urban and rural settings. Call Protec today for a free assessment of your pest control needs in the Kawartha Lakes.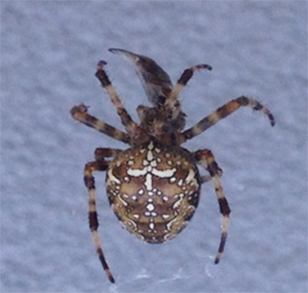 Spiders Kawartha Lakes
The mess spiders leave behind with their webbing, trapped prey and faeces is well known in the Kawartha Lakes. The large numbers of insects, in areas close to the water, provide ample food sources for spiders, and waterfront homes and cottages allow harbourage close to the food. Protec provides spider control services throughout the region using the best equipment and chemicals available. From Scugog to Balsam to Buckhorn, Protec services homes and cottages throughout the Kawarthas. Call today to speak with a spider control specialist.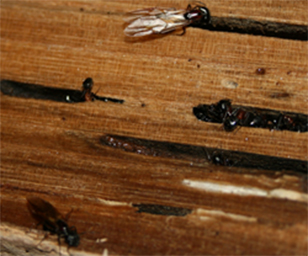 Carpenter Ants Kawartha Lakes
The Kawartha Lakes provide perfect conditions for carpenter ants to thrive: rural areas, older structures and moisture issues. They are easily the most destructive insect pest in the Kawarthas with the ability to cause both structural and cosmetic damage to dwellings. Protec technicians have been solving tough carpenter ant problems in the Kawartha Lakes for decades with proven techniques and thorough knowledge of the pest. Your call goes directly to one of our experienced technicians.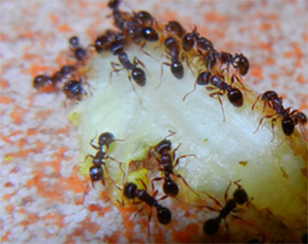 Ants Kawartha Lakes
Ants are the most common household pest, not just in the Kawartha Lakes, but throughout Ontario. There are several species of ants in the area and good control begins with correct identification. A number of treatment options are available to Protec Technicians to eliminate ant issues and offer guaranteed service solutions.
Cluster Flies Kawartha Lakes
Like many other rural areas, the nuisance of cluster flies in the spring and fall is commonplace. While not known as a health concern like some other fly species, their huge, unsightly numbers can become a tedious cleanup chore. Primarily a pest of the farm areas of the city like Pontypool, Woodville and Oakwood, their control can be achieved through properly timed treatments to prevent their entry.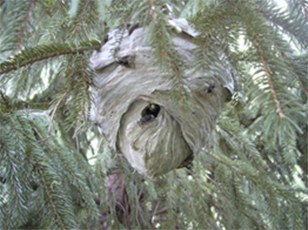 Wasps Kawartha Lakes
The nests of wasps, hornets and bees are a regular sight in the Kawarthas as summer weather reaches into August and September. They will nest in soffits, brick walls, landscaping and any other place they can establish and protect their hive. They defend their territory with painful stings and become more aggressive as the summer winds down. Protec offers fast, safe, guaranteed extermination of nest sites with our team of experienced technicians.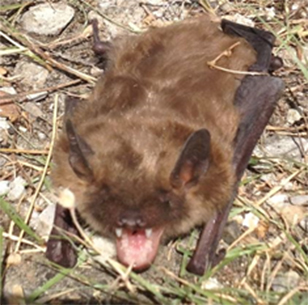 Bats Kawartha Lakes
Even though bats are considered beneficial creatures, no one wants to share their home or cottage with them. They can contaminate attic and wall voids with their urine and feces and young bats often wander into the living areas of the home. Protec has been solving bat issues in the Kawarthas for many years, with properly timed exclusion techniques designed to evict the bats without harming them. An inspection by a Protec professional is always the first step for bat exclusion.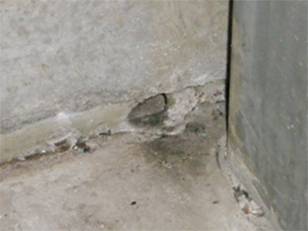 Rodents Kawartha Lakes
Rodents are prevalent throughout all areas of the Kawarthas as they have adapted well to living in close proximity to people. They enter homes and businesses in town and in the country looking for food and harbourage. Winter protection against rodents for your Kawartha cottage is a specialty of Protec. We use the best products available and always inspect for entry points to help provide long term solutions.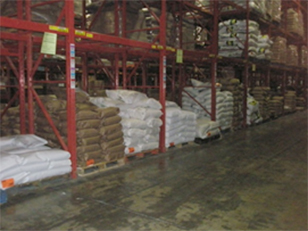 Commercial Pest Control Kawartha Lakes
Protec Pest Control technicians have been servicing commercial accounts in the Kawartha Lakes for over two decades. Whether you run a busy restaurant in Lindsay, a farm in the country or manage local industry, Protec has a program for you. We customize our services to your facility and provide all necessary documentation for public health officials. Protec looks forward to solving tough problems and are always be happy to assess your current services.