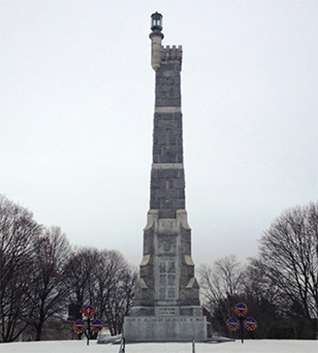 Pest Control Aurora
Pest Control Aurora. The beautiful, mature neighbourhoods of Aurora provide great places for both people and pests to live. With many older homes and mature trees, carpenter ants are very prevalent throughout Aurora. Rodent and wildlife issues are also common with the proximity to many parks and ravines. Recently, carpenter bees have become very noticeable, attacking older wood structures. These large bees resemble bumble bees and will dig into wood with holes resembling drill marks. Protec Pest Control Aurora Technicians have been servicing Aurora for over 20 years. Call today for a free assessment of your pest issues.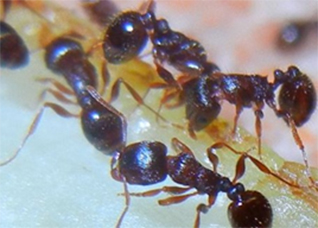 Pest Control Aurora – Ants
Ants are easily the most common pest to invade businesses and homes in Aurora. At times, it seems the city was built on a big ant hill, with large populations of ants active throughout the warmer months. Even the newer neighbourhoods along Bayview Avenue have seen large numbers of ants in the summer. Ant control methods vary by species, so identification of the ant is an important step in determining control methods. Protec Pest Control has experienced technicians in identifying and solving difficult ant problems. Call to speak with one today.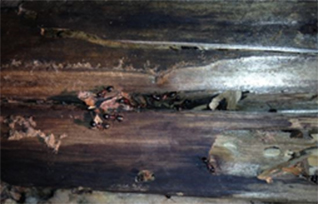 Pest Control Aurora – Carpenter Ants
Aurora homes have been dealing with carpenter ant problems for many decades. These destructive pests are primarily found throughout the older areas of the city, between Yonge and Bathurst and in the downtown core. The ample parkland and mature trees help provide rich habitat for these ants to thrive and establish nests close to and inside homes. Once an Aurora neighbourhood is 20-25 years old, you can expect to see carpenter ants. Protec service technicians have been servicing Aurora for over twenty years, taking on the toughest carpenter ant problems with guaranteed service.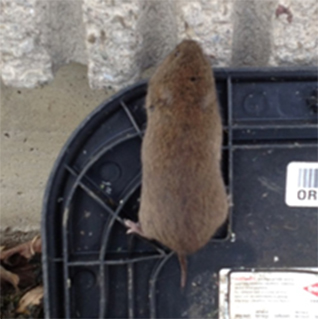 Pest Control Aurora – Rodents
Mice are a regular intruder in Aurora homes and businesses. The ample parkland and ravine neighbourhoods of old Aurora provide great living space for these creatures; close to homes. Even newly developed areas, like those along Bayview Avenue, are prone to infestation as rural land is excavated for homes and stores. Protec Pest Control uses the best control methods available to control these unsanitary pests, offering the best guarantees. We always look for entry points and assist with sealing them whenever possible, to provide long term solutions. When you call, you speak with a rodent control professional directly.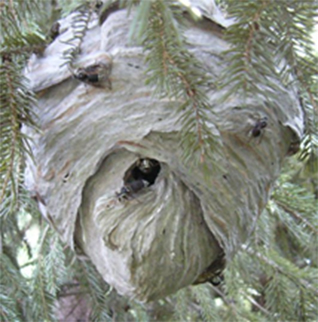 Pest Control Aurora – Wasps
Spotting a wasp or hornet nest is a routine occurrence in any Aurora neighbourhood in the summer. These hostile pests are known to make nests in brick work, soffits, shrubs and trees; all close to people. As the summer progresses, their nests get bigger and large numbers of stinging insects are produced, increasing contact with people. Protec Pest Control provides quick, effective, guaranteed wasp control through a team of professional technicians. Call today.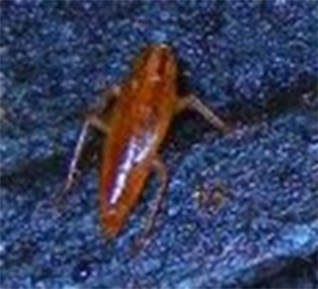 Pest Control Aurora – Cockroaches
A very common worldwide pest, the cockroach has many species. In Aurora, the German cockroach is the most familiar cockroach to infest homes and businesses. Their prolific breeding ability and their ability to adapt to treatment make them a tough pest to tackle without professional help. Protec Pest Control experts take on your difficult roach problems with an array of modern techniques designed to eliminate all life stages of cockroaches, in order to protect public health. Call and speak directly to a Protec Pest Control technician.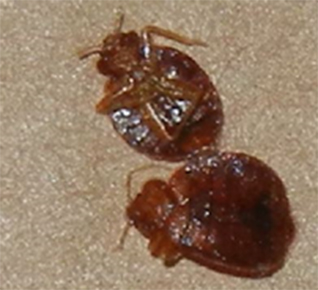 Pest Control Aurora – Bed Bugs
Bed bugs have been able to infest all communities and Aurora is no exception. They are able to resist many conventional treatment methods and are extremely mobile, spreading an infestation at an alarming rate. Both preparation and extermination must be thorough in order to gain control. Protec Pest Control technicians have many control options at their disposal for bed bugs, including mattress encasements, steam and insecticidal dusts. An inspection by an experienced technician is your first step.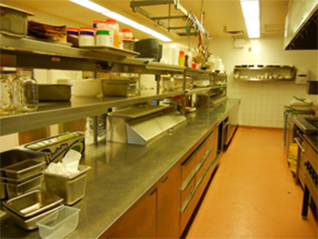 Commercial Pest Control Aurora
For more than twenty years, Protec Pest Control's commercial technicians have been servicing customers in Aurora and the surrounding areas. Whether you run a busy restaurant along Yonge Street or you manage a facility on Industrial Parkway, Protec Pest Control takes care of your neighbours. Our programs meet the requirements of York Region Health Inspectors and are customized to your specific business and location. We look forward to solving difficult pest problems with our commercial specialists. Call today for a free pest control program assessment.