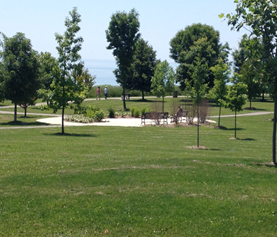 Pest Control Ajax
Pest Control Ajax: The city of Ajax boasts some beautiful waterfront parks and watersheds along with proximity to large urban areas. From Lake Ontario to a rapidly developing north end, Ajax has a number of common pest problems. Older areas of the city like Pickering Village, Pickering Beach and Lake Driveway are known as prime carpenter ant territory, with mature trees and ample parkland. The developed areas of Ajax have all the big city pests like rodents, cockroaches, ants and bedbugs. Protec Pest Control technicians have been servicing Ajax and the Durham region for over twenty years, providing safe, guaranteed services. Call and speak directly to an experienced service pro.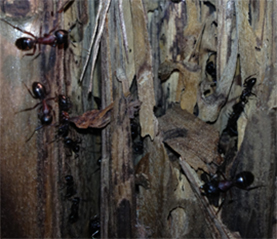 Pest Control Ajax – Carpenter Ants
Among the most damaging of insect pests in Ajax is the carpenter ant. Although less destructive than termites, carpenter ants are still able to do major structural damage if left untreated. They are common in the older neighbourhoods of Ajax like Pickering Beach, Pickering Village and anywhere that homes are older than twenty years. Protec Pest Control has technicians with over twenty-five years experience in tackling difficult carpenter ant infestations, employing the best products available. Call now and speak to a carpenter ant specialist.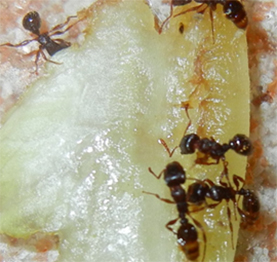 Pest Control Ajax – Ants
The most widespread pest problem in Ajax is ants, infesting homes, properties and businesses. Ant treatments vary by species, so proper identification of the ant is important in establishing the best control methods. Protec Pest Control technicians are experts in ant biology and habits, with many years experience and a number of tools at their disposal. Even the newly developed areas north of Rossland Road are prone to ant problems and summer treatments typically involve both interior and exterior applications.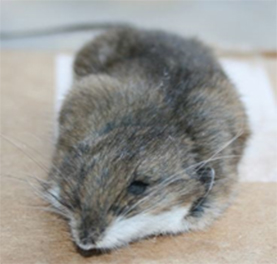 Pest Control Ajax – Rodents
Like any other areas where people live, rodents have adapted to living alongside them. They are found in all areas of Ajax, from older neighbourhoods to recently built ones. New subdivisions are particularly prone to rodent infestations as field mice are displaced when homes are constructed. Protec Pest Control uses the best treatment methods available when treating for mice and we always look for entry points to find long term solutions.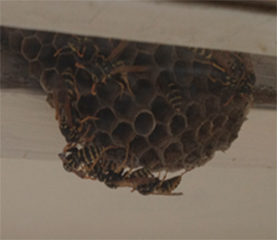 Pest Control Ajax – Wasps
Bees, hornets and wasps are an everyday sight in Ajax as summer temperatures peak. They will nest in landscaping, bricks and soffits close to homes and can become hostile if their nest is threatened, with the potential to give a painful sting. Protec Pest Control technicians provide fast, effective and safe control of stinging insects and killing the nest is guaranteed. Call today and get a wasp pro to your door.
Pest Control Ajax – Cockroaches
While there are several species of cockroaches in Southern Ontario, the German cockroach is the most common to infest Ajax homes and businesses. Cockroaches breed rapidly and can contaminate food surfaces and become a health concern if left unchecked. Protec Pest Control employs several techniques to deal with roaches and has been solving difficult cockroach infestations for many years. Call and speak directly with a field technician about your cockroach problem.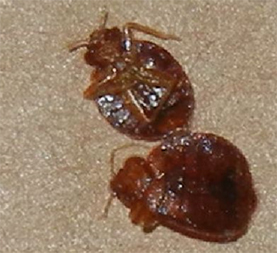 Pest Control Ajax – Bed Bugs
Bed bugs have rapidly become numerous in homes and businesses in Ajax. They can resist insecticide treatments and are highly mobile, spreading throughout homes or buildings once introduced. Treatments require extensive preparation, application and follow up as bed bug control typically requires multiple techniques. The first step to solving your bed bug infestation is a call to a Protec Pest Control technician and an inspection of the situation.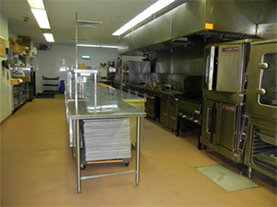 Commercial Pest Control Ajax
Protec Pest Control experienced technicians have been servicing commercial customers in Ajax for over twenty years. Whether you manage an industrial complex by the 401 or run a busy restaurant along Kingston Road, Protec Pest Control has a technician near you. Our pest control programs are tailored to your needs and meet all the requirements of public health officials. Call today and have a Protec Pest Control professional assess your program needs.